DeepBlue Intelligent Driving
DeepBlue Academy of Sciences relies on its vision-based multi-sensor fusion technology and combines it with accurate positioning and navigation, reinforcement learning decision system, and planning and control technology to create platform-level autonomous driving solutions, including Panda Smart Bus, Panda Road Sweeper, Mobile Retail Vehicle, Panda Taxi, and other products. Among these products, Panda Smart Bus is the only commercial vehicle in China that holds an autonomous driving test and commercial license in five cities - Shanghai, Shenzhen, Guangzhou, Changsha, and Wuhan. It has also received the Ministry of Industry and Information Technology's vehicle catalogue announcement, and it was the first to receive a commercial license for autonomous driving in the world.
DeepBlue Technology is concerned about the intelligent upgrade of the smart mobility market and is launching DeepBlue Panda Taxi, which is equipped with leading AI technologies such as DeepBlue's autonomous driving, safe driving system with active intervention, whole vehicle energy control system based on external environment perception, and DeepBlue's intelligent passenger cabin to empower the smart mobility sector.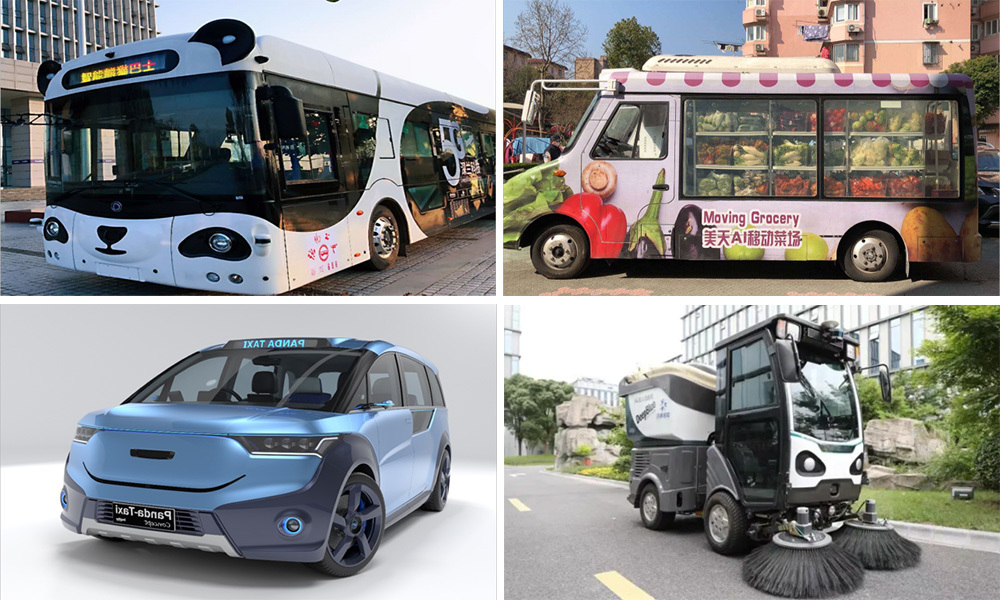 DeepBlue Intelligent Robot
DeepBlue Academy's AI technology accumulation in the fields of computer vision, navigation technology, path planning, human-robot interaction, and biometrics has helped the company develop a number of industry-leading intelligent robots in the fields of cleaning, disinfection, and food delivery. The company has taken a leading position in export orders in China and developed other products that are gradually expanding its market share at home and abroad in areas such as home care, cleaning, lawn care, catering, airport, and supermarket services.
Currently, DeepBlue Technology is empowering the industrialization of robotics with artificial intelligence and has built several large-scale intelligent robot R&D and manufacturing bases across the country to meet the fast-growing market demand at home and abroad.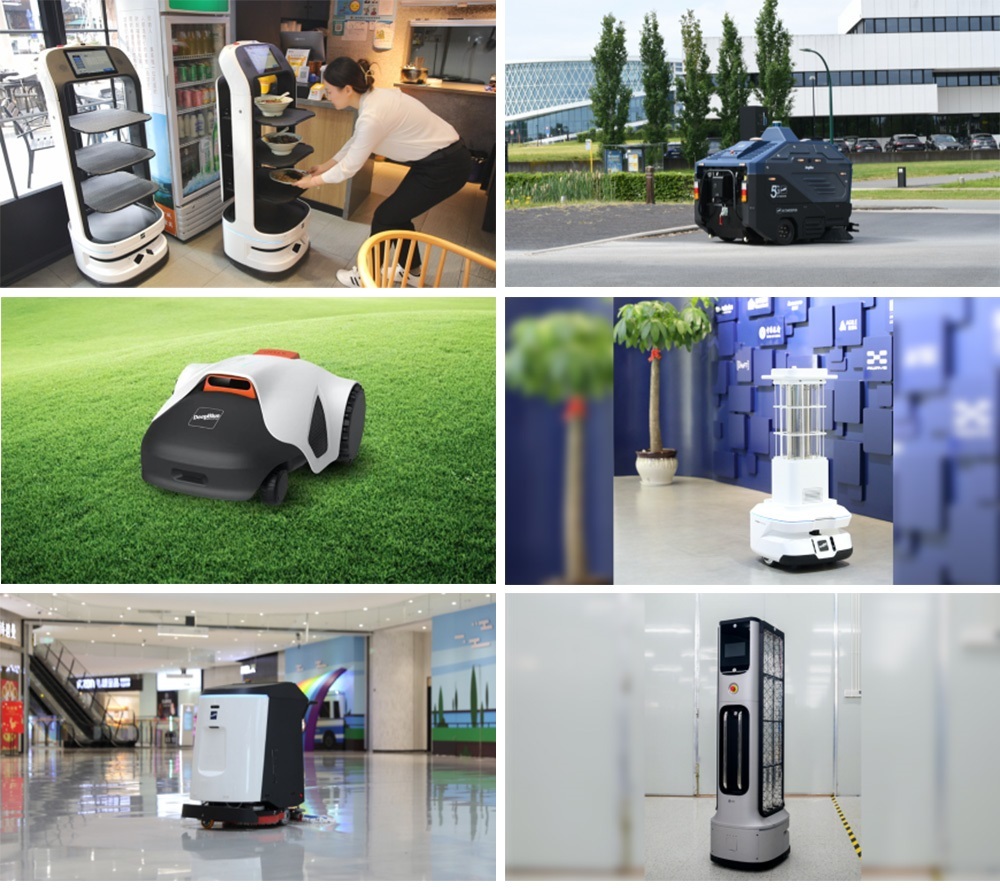 DeepBlue Intelligent Healthcare
Relying on DeepBlue Academy's technology accumulation in the frontier fields of bio-intelligence, genetic testing, brain-computer interface, infrared, and 3D imaging, deep learning algorithms, and more, the company has achieved the transformation and application of scientific and technological achievements in the AI medical field. At present, the AI physiological testing system and AI physiological heat map health monitor can help users predict a variety of physiological health indicators, analyze and screen various systems, organs, and tissues of the human body, and help users detect and treat chronic diseases or tumor diseases as early as possible.
Other smart wellness products are also being launched, such as smart beds with automatic turning and back snapping functions, self-driving wheelchairs, smart bath-assisted bathtubs, smart toilet-assisted toilets, and family companion robots, to help solve future personal/family needs for emotional companionship, learning, caregiving, family doctor, security, nursing, cleaning, and other global pain points.

DeepBlue Intelligent Industry
With the international leading computer vision, automatic machine learning, and other core technologies, DeepBlue Technology is committed to visual inspection, visual measurement, visual positioning and flexible control, unmanned inspection, big data computing preventive maintenance, industrial intelligent linkage, etc. The company adopts an integrated hardware and software delivery model to provide AI-driven intelligent equipment and systems for niche industries and other new "AI + manufacturing" intelligent upgrading services.
At present, DeepBlue Technology serves industry head customers in the fields of pharmaceutical manufacturing, wood processing, machinery processing, water, aviation, and auto parts, and more than half of them are the world's top 500 enterprises. The market share of some segments has reached the first place in the international market, broken down by industrial products being inspected, and the products developed, such as pharmaceutical lamp inspection equipment and headspace gas analysis equipment, have broken the international technological monopoly and achieved import substitution, with technology in the international leading position.


369 Weining Road, Changning District, Shanghai