DeepBlue Technology's independently developed and produced "Baby Orca" enters the Nordic market
---
Recently, DeepBlue Technology received a purchase order from Norway for their latest intelligent indoor cleaning robot, "Baby Orca," with a single order amounting to millions of yuan. In the DeepBlue robot factory in Changzhou, this batch of Baby Orca is being delivered in an orderly manner and will be shipped to Norway, where the product's technological prowess, efficient manufacturing, and delivery have received high praise from overseas customers.
The shortage of labor has become more severe in Europe due to the rise in education levels and objective situations. In other words, it is already difficult to recruit people for service jobs, and the willingness of cleaning staff to work long hours at night has decreased significantly. In the short term, it is difficult for the labor force to have a significant breakthrough. Therefore, using service robots instead of humans for basic services, such as cleaning, can effectively solve the local labor shortage problem and act as a substitute for human labor.
Furthermore, labor costs are high in European countries due to limited population, high living costs, and high value-added industries. The hourly wages of some cleaning staff are comparable to those of café servers, providing an opportunity for cleaning and other commercial service robots to replace some work.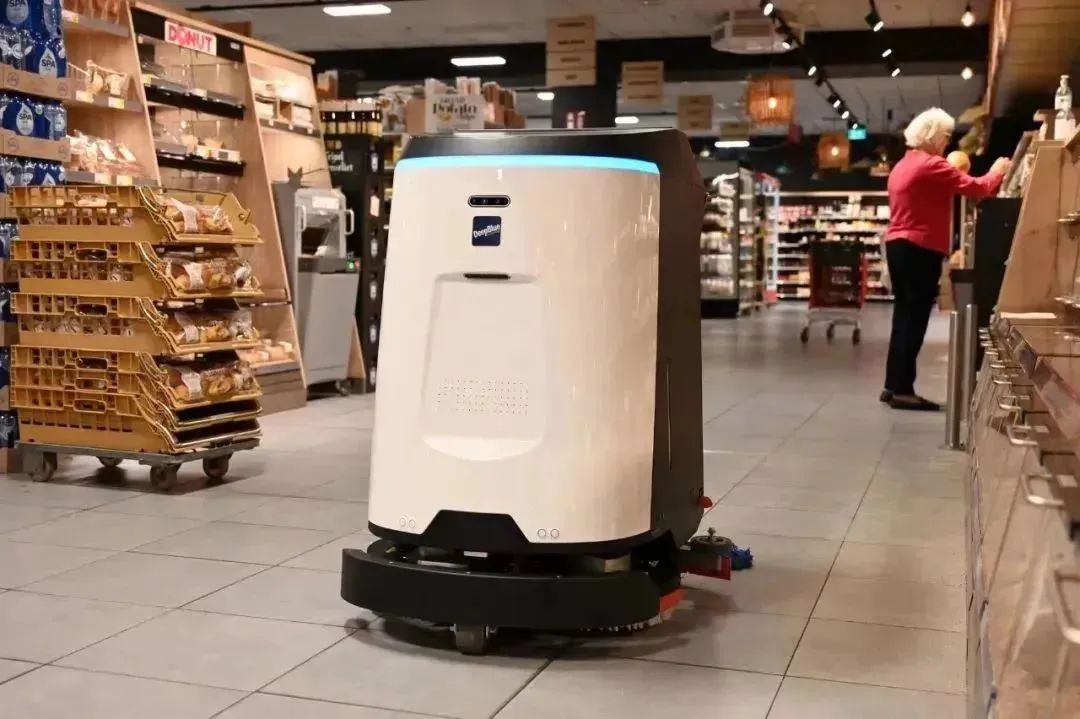 DeepBlue's Baby Orca is an intelligent cleaning robot that can be used in large-scale supermarkets, factories, hotels, office buildings, and other complex scenarios. It integrates five cleaning modes, achieves unmanned and targeted full-automatic and efficient cleaning, and is equipped with laser SLAM technology, 3D visual recognition technology, and a combination of sensor technologies such as ultrasonic and gyroscope to independently locate, navigate, and operate in complex indoor scenes. It can quickly avoid safety hazards, and the comprehensive cleaning efficiency of a single unit can reach 2400 square meters per hour, equivalent to the workload of 3 to 4 manual laborers. This has helped Norway to a large extent in solving the problem of labor shortage and high prices.
According to the introduction, this batch of Baby Orca delivered to Norway will be used for large-scale cleaning work in local supermarkets, indoor sports venues, large warehouses, and other places.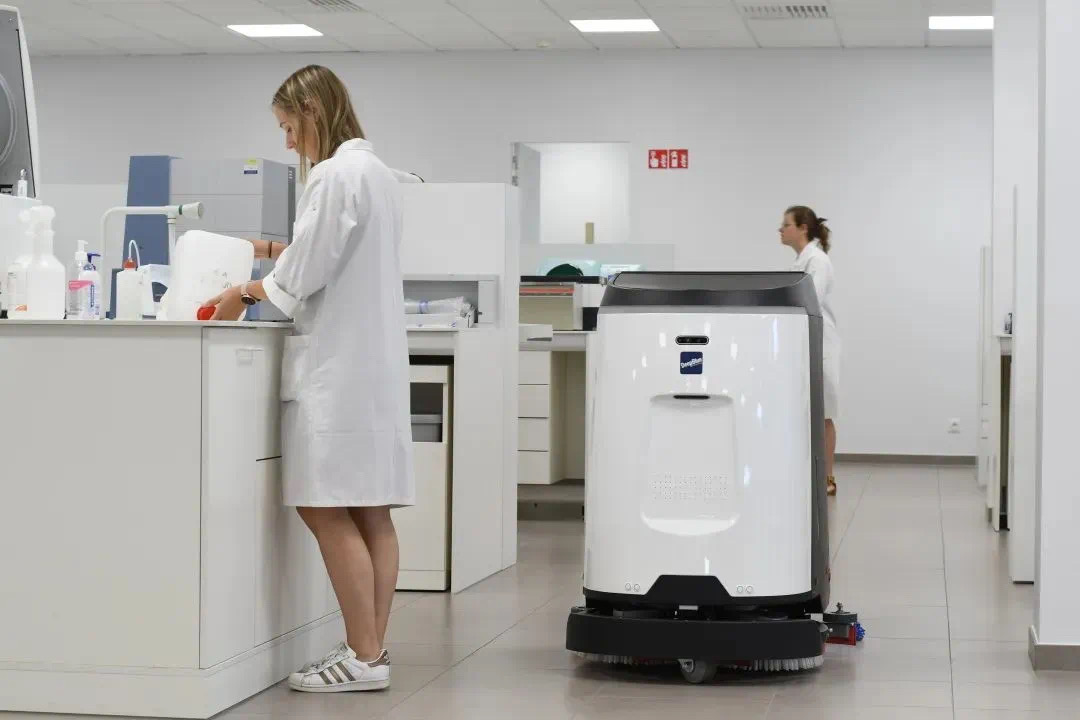 The demand for "Robots Replacing Human Labor" is gradually increasing overseas, but Chinese companies face greater challenges in the process of going global. Firstly, foreign countries have a relatively high "access threshold" for robot technology and products, and it is difficult to enter foreign markets if products and technology do not meet the requirements. In addition, understanding the real market demand in local markets is also a major challenge.
The overseas market director of DeepBlue Technology explained, "The culture and usage habits of overseas markets are different, and the application scenarios and demands for robots are also different. After verifying the feasibility of the plan multiple times in China, we can attempt to promote it overseas. Therefore, this involves the issue of the matching degree between our products and market demand. Our products need to be continuously optimized and adjusted from the logical interaction and use of software and functions to the hardware level to meet local market demand. DeepBlue's advantage lies in the solid technology and scenario landing accumulation in China and the long-term demand integration in foreign markets."
A Norwegian company that specializes in cleaning equipment and services has praised DeepBlue Technology, stating that after conducting extensive and multi-level comparisons, they have found that DeepBlue Technology has been committed to fundamental research and application development in artificial intelligence for a long time. They believe that DeepBlue's AI algorithms and technology have unique advantages. Moreover, DeepBlue can manufacture robotic products at a relatively low cost and at a very fast speed, which showcases China's comprehensive and integrated manufacturing strength in software and hardware. The company also noted that DeepBlue has made significant investments overseas and that its robotic products, including the "Baby Orca", have entered foreign markets and received validation from international customers, providing them with confidence in using their products.
Currently, DeepBlue Technology has exported its intelligent robotic products, such as disinfection robots, cleaning robots, and lawn mowing robots, to more than ten countries and regions overseas, including the United States, Australia, South Korea, Japan, and Europe.
To better serve the international market, DeepBlue Technology has established an International After-Sales Service Department (FAE), developed end-to-end service processes and management methods, and equipped itself with professional multilingual FAE personnel. This complete after-sales service model can significantly reduce response time for after-sales service, maintenance cycles, spare parts waiting time, and provide effective technical support for the after-sales service team.