DeepBlue Signs Strategic Cooperation Agreement with EVERYBOT for Service Robot Expansion in Korea
---
On July 4th, at the Shanghai headquarters of DeepBlue Technology, South Korean company EVERYBOT Inc. signed a service robot export order and a strategic cooperation agreement for the Korean market with DeepBlue. According to the agreement, EVERYBOT will place an initial order for service robots from DeepBlue and become the agent for the sale of various service robot products by DeepBlue in Korea.
The signing ceremony was attended by EVERYBOT Inc. CEO Jung Woo-Chul, Director of the Marketing Department Hwang Min-Su, Product Planning Manager Shen Donghai, Deputy General Manager of DeepBlue Robotics Industry Group Xu Jinhong, and Head of the International Business Department Yitta.
EVERYBOT Inc. CEO Jung Woo-Chul highly praised the achievements of DeepBlue Technology in the field of artificial intelligence product development and technological innovation. He stated that China's artificial intelligence technology is currently in a leading position globally, and DeepBlue Technology will be a very important strategic partner. He expressed his hope that both parties can exchange experiences and leverage their respective strengths to carry out technical cooperation in AI technology innovation and robot product development. By complementing each other's advantages, they can inject more vitality into the overseas market expansion and development of robots. He believes that through sincere cooperation between both parties, a better future can be created.
Xu Jinhong stated that this signing ceremony further expands the international market for DeepBlue's service robot products. In the future, he hopes that both parties can enhance mutual understanding through more cooperation and contribute to the development of the robot industry in both countries.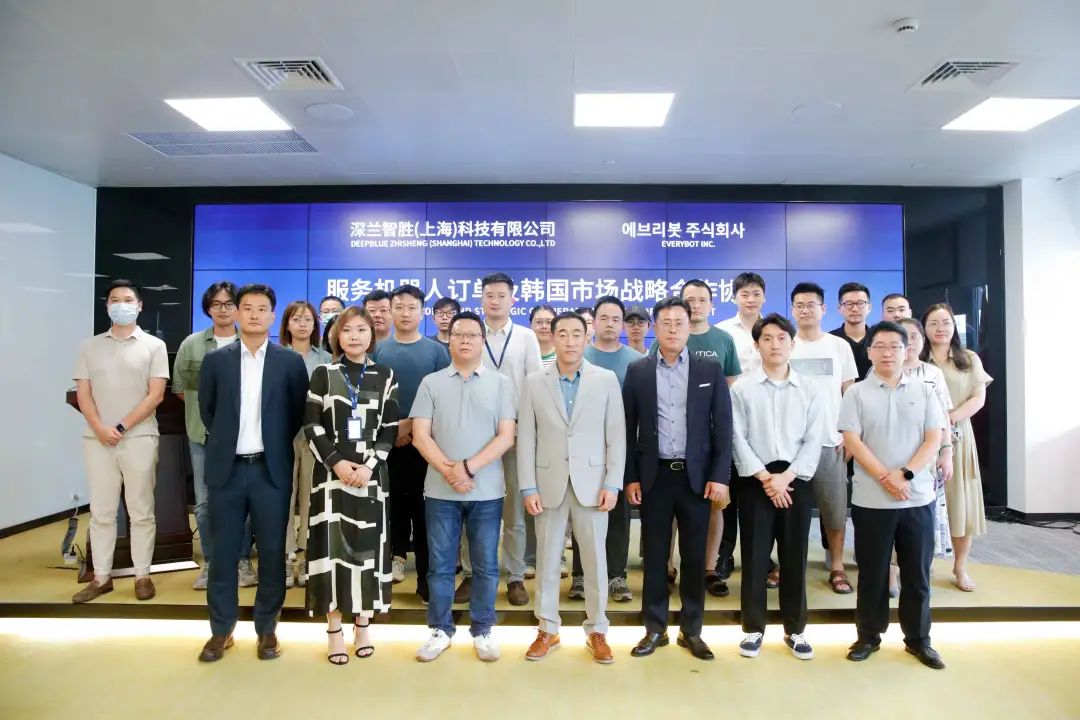 EVERYBOT Inc. was established in 2015 and is mainly engaged in the research, manufacturing, and sales of floor-cleaning robots. Its products include wet mopping robot cleaners, robot vacuum cleaners, and related accessories. EVERYBOT is the top-ranked company in customer satisfaction among similar industries in South Korea, accounting for 35.6% of the market share and experiencing an annual growth rate of 50%.