DeepBlue won the CVPR Challenge for the 4th Consecutive Time
---
On June 19, CVPR 2022, one of the three top computer vision conferences in the world, was held at the Ernest N. Morial Convention Center in New Orleans, Louisiana, USA. The conference announced the final results of the CVPR 2022 Sorghum - 100 Cultivar Identification - FGVC 9 (Fine Grain Image Classification of Sorghum and Maize Variety Identification) challenge held on Kaggle.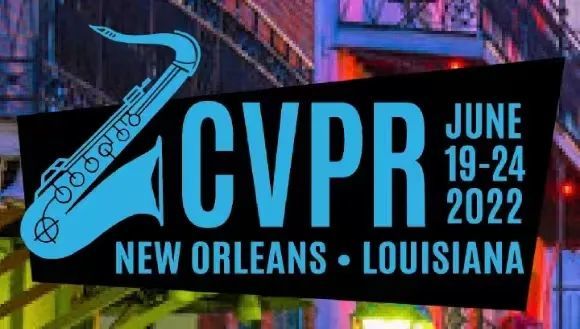 The DeepBlueAI team of DeepBlue Technology stood out among more than 200 participating teams and won 1st place with the highest score of 0.965, showing the capabilities of the Chinese AI enterprise in front of their global competitors. This is the 4th consecutive year that the DeepBlueAI team has won the challenge since 2019.
The full name of CVPR is "IEEE Conference on Computer Vision and Pattern Recognition". As the world's top conference in the field of computer vision and pattern recognition, CVPR attracts a large number of top enterprises, research institutions, universities, etc. to participate every year. Therefore, CVPR has also been known as The Oscars in the field of computer vision.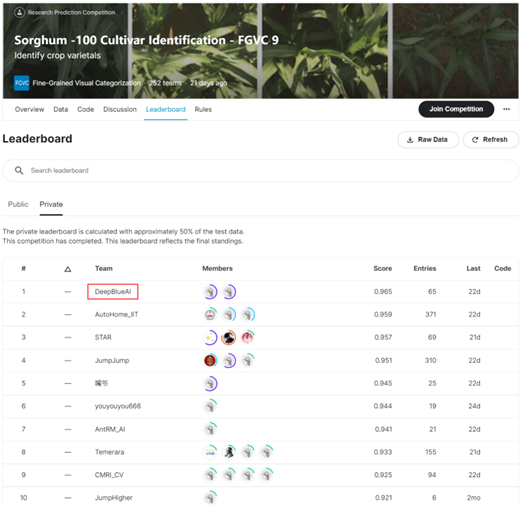 The DeepBlueAI team has so far won more than 40 championships in various international competitions in the field of AI, including nearly 20 championships in the three top computer vision competitions, CVPR, ECCV, and ICCV. DeepBlue's R&D capabilities in the field of computer vision and image recognition technology have been widely recognized by the relevant industry and academia in the world, which also indicates that DeepBlue has become a leader in theoretical research and technical application of AI vision.
The project won by DeepBlue in CVPR 2022 is in the field of FGVC (fine-grained image classification).
In addition, another team from DeepBlue also won a runner-up in the CVPR 2022 Hotel-ID to Combat Human Trafficking FGVC 9. The outstanding results not only demonstrate the excellence of the DeepBlue team in the field of computer vision but also prove that DeepBlue's research results and market feasibility in computer vision have been authoritatively recognized on a global scale.
The full name of FGVC is Fine-Grained Visual Categorization (fine-grained image classification). As the 9th competition, the challenge of FGVC is dedicated to the division of sub-categories, and similar objects that need to be classified., such as distinguishing different birds, different plants, different daily necessities, etc., which puts forward higher technical and algorithm requirements for computer vision recognition. DeepBlue's outstanding research accumulation and application capabilities made sure that the team achieved remarkable results in the CVPR conferences.