DeepBlue Technology, secured another multi-million-dollar order from Slovenia
---
Recently, DeepBlue Technology, secured another multi-million-dollar order for intelligent indoor cleaning robots from Slovenia. After multiple rounds of comprehensive evaluation, including comparisons of robot core technology, usage scenarios, and cleaning efficiency, the two parties reached this order cooperation.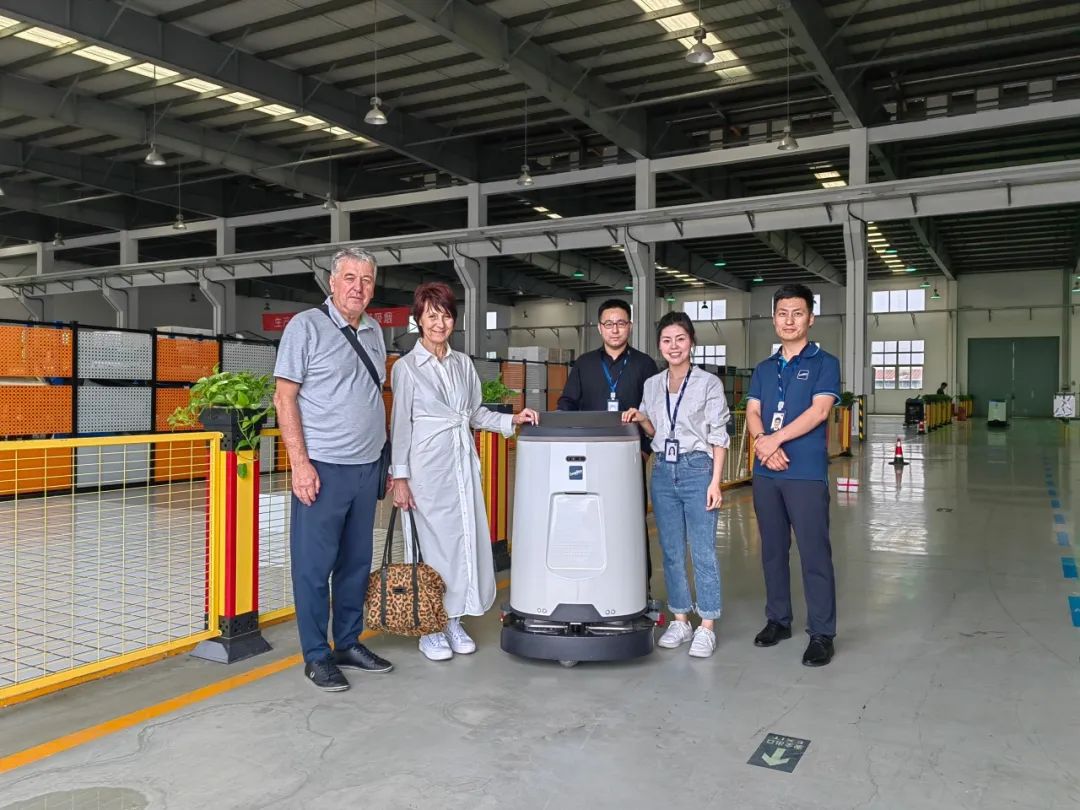 Cleaning, as an essential requirement for production and daily life, is necessary for both high-end office buildings and industrial complexes, requiring regular maintenance. Traditional commercial cleaning in various scenarios has relied on a significant amount of manual labor and semi-automated cleaning tools, which have proven difficult to standardize and scale due to challenges in human labor and management.
A more pressing issue is the aging population in many countries, leading to labor shortages and high labor costs. According to data released by Eurostat in June, labor costs per hour in the European Union and the Eurozone increased by 5.3% and 5.0% respectively in the first quarter. Given the complexity of cleaning tasks, labor-intensive cleaning service industries inevitably face difficulties in recruiting and retaining staff. Therefore, the demand for low-cost and high-efficiency automated cleaning robots in Europe has become increasingly urgent.
DeepBlue's intelligent indoor cleaning robot, named 'Baby Orca,' is designed for complex environments such as large commercial supermarkets, factories, hotels, and office buildings. It incorporates five cleaning modes and enables unmanned, targeted, and fully automatic efficient cleaning. Users can flexibly switch between cleaning modes based on the type and level of dirt, achieving light cleaning for mild stains and heavy cleaning for tough stains.
'Baby Orca' is equipped with Laser SLAM technology, 3D visual recognition technology, and a combination of sensor technologies like ultrasonic and gyroscope. It can autonomously navigate and operate in complex indoor environments, quickly avoid obstacles in the face of safety risks, and address most indoor floor cleaning challenges.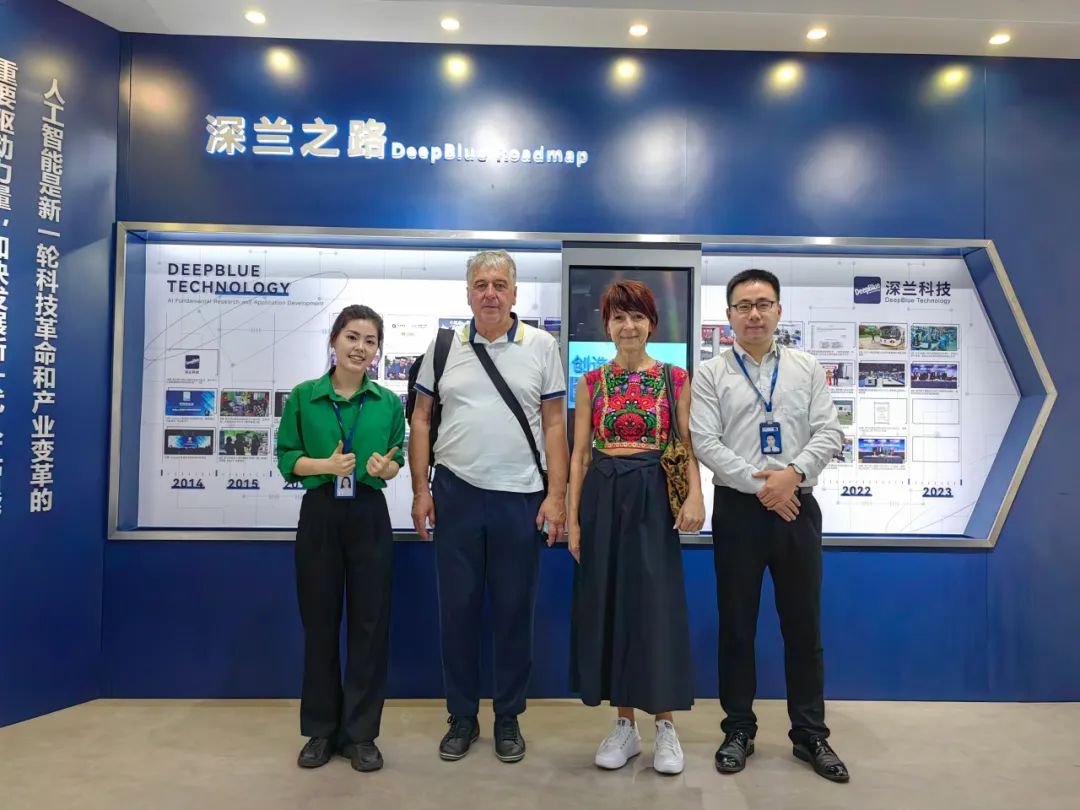 The Head of Overseas Markets at DeepBlue Technology stated, 'Baby Orca can be used in various industries, including commercial centers, office buildings, industrial environments, sports venues, warehouses, and hospitals, among others. It can handle continuous floor cleaning tasks across these industries, achieving a comprehensive cleaning efficiency of up to 2400 square meters per hour. This efficiency is 1-2 times that of similar products, effectively helping the European market address the issues of labor shortage and high costs.'
After a comprehensive evaluation of DeepBlue's intelligent indoor cleaning robot, a Slovenian client expressed, 'Traditional cleaning tasks require a significant amount of manpower and time. The presence of DeepBlue's cleaning robot will greatly improve work efficiency and alleviate the workload of cleaning staff. Additionally, intelligent robots offer higher cleaning quality and consistency, providing more professional and reliable cleaning services. After extensive and multi-level comparisons, we have noticed that DeepBlue possesses unique advantages in AI algorithms and technology, with its intelligent robot products incorporating leading AI core technology. We look forward to introducing more DeepBlue products in the future.'
With a focus on the scale and potential of overseas markets, DeepBlue Technology has long regarded global development as a critical strategic goal. To date, the company's commercially available service robots have landed in 12 countries, including China, the United States, the United Kingdom, Spain, Italy, Russia, France, South Korea, Japan, Israel, Norway, and Australia, and have been deployed in locations such as supermarkets, factories, hotels, office buildings, and indoor sports venues. Benefitting from a diversified global layout and an international strategy centered on solving customer problems based on real scenarios, DeepBlue Technology has managed to consistently gain a foothold in overseas markets.
'Overseas customers highly value factors such as return on investment, product quality, stability, after-sales service, and timely response. Compared to local overseas robot companies, we have a significant advantage in terms of project costs, technology, and customization capabilities after undergoing rigorous tests and improvements in complex domestic environments. Coupled with DeepBlue's integrated research and development and manufacturing capabilities, we can quickly adjust and iterate products according to the varying market demands in different regions while expanding into overseas markets,' stated the Head of Overseas Markets at DeepBlue Technology.
Industry analysts point out that commercial service robots have progressed beyond the initial phase of being mere marketing gimmicks. The entire industry needs to focus on real-world scenarios, emphasizing products and services that truly add value, thereby enhancing efficiency and significantly reducing labor costs for the service sector.
'Overseas markets have diverse cultures and usage habits, resulting in different applications and requirements for robots. Only through continuous cultivation of overseas channels and iterative product refinement based on application scenarios can we fully meet the needs of overseas customers. Ultimately, robot products need to address the issue of improving customer efficiency. Only when our products mature and effectively solve customer problems can we secure a significant share of the overseas market,' added the Head of Overseas Markets at DeepBlue Technology.