DeepBlue's "Baby Orca" Shines at Europropre Exhibition 2023 in Paris, France
---
On April 4-6, 2023, the three-day Europropre Building Maintenance and Cleaning Exhibition was successfully held at the Paris Versailles Exhibition Center in Paris, France. DeepBlue Technology exhibited its flagship AI cleaning product, the DeepBlue Intelligent Indoor Cleaning Robot "Baby Orca," which received extensive attention from global users and attracted many customers to stop and inquire.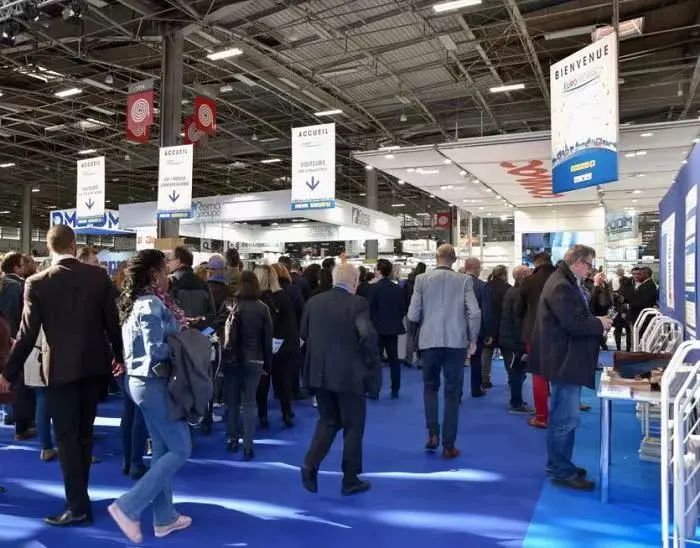 As one of France's largest cleaning exhibitions, the conference brought together more than 200 exhibitors from around the world, including Spain, Russia, South Korea, Japan, Italy, Brazil, and other countries, showcasing advanced technologies, products, equipment, solutions, and innovative perspectives in the field of cleaning, attracting more than 10,000 people to attend.
At the DeepBlue booth, exhibitors and visitors from around the world were constantly stopping by. DeepBlue staff provided detailed introductions of the performance and advantages of the DeepBlue Intelligent Indoor Cleaning Robot "Baby Orca," and recommended corresponding high-performance cleaning solutions according to different industries and cleaning needs, allowing every consulting user to experience Shenlan's innovative technology, efficient products, and high-quality services at the exhibition site.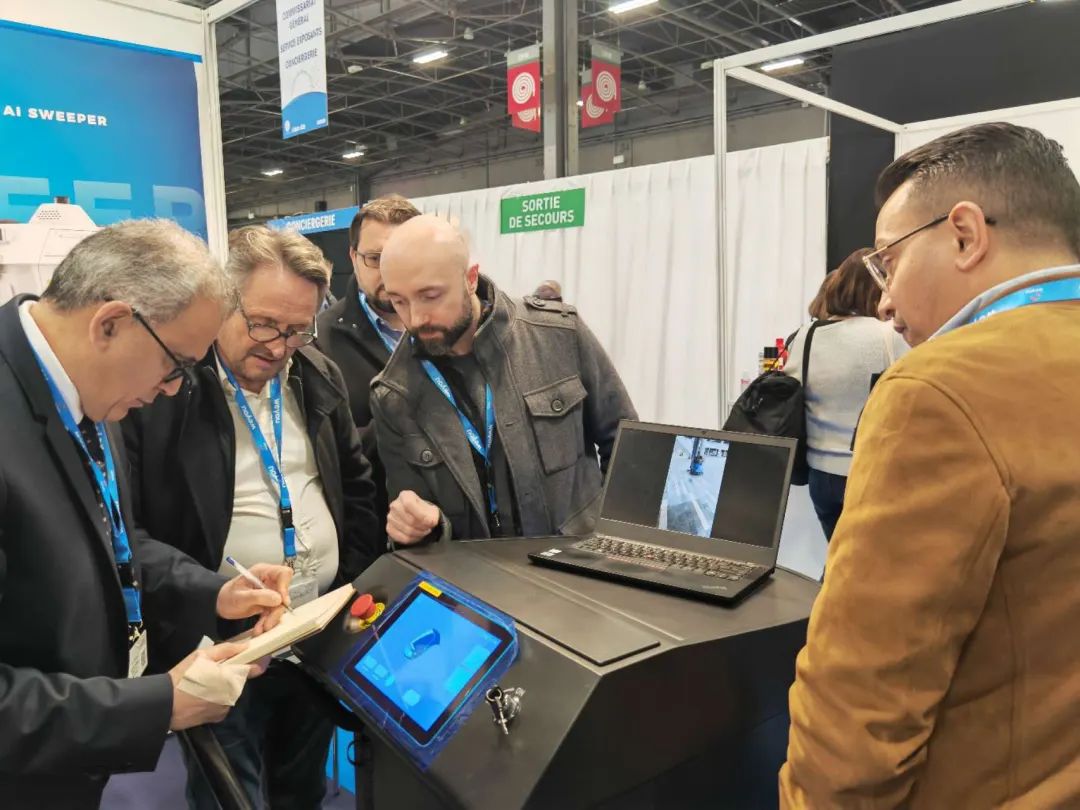 At the exhibition, DeepBlue also conducted demonstrations of the product's functions and operation. Exhibitors and visitors expressed affirmation and appreciation for the practical functions of the intelligent cleaning robot's autonomous positioning and navigation, intelligent obstacle avoidance, and efficient cleaning.
An Italian cleaning industry supplier who watched the actual functional demonstration of "Baby Orca" stated: "The global cleaning industry is in a period of transformation, especially in Europe, where there is an urgent need to solve the problems of labor shortages and high labor costs in the cleaning field. According to estimates, the cleaning efficiency of one 'Baby Orca' can reach 2,400 square meters per hour, which is a huge help for Europe's cleaning industry."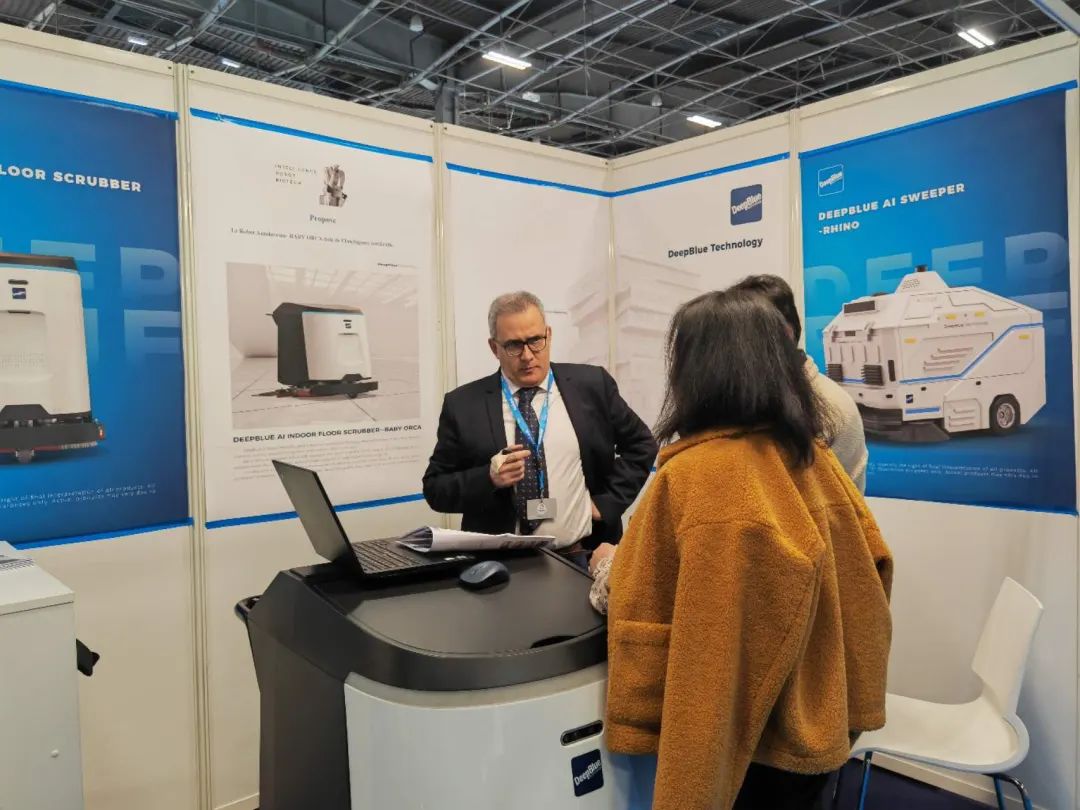 The DeepBlue Intelligent Indoor Cleaning Robot "Baby Orca" is an intelligent robot suitable for a variety of large area hard floor scenarios, such as indoor tiles, marble, and epoxy floors. It is equipped with DeepBlue's self-developed laser SLAM technology, which allows the robot to independently complete large-area full coverage dust removal, cleaning, and maintenance work, while multiple modes can adapt to various floor types and work scenarios.
At the same time, "Baby Orca" has also undergone innovation in user experience, and it can be easily disassembled and replaced with commonly used parts such as batteries, brush discs, and dust push supplements without any tools. It also has a "one-key mode," where pressing the "start" button can automatically clean, plan routes, and return to charging, truly achieving "time and labor-saving."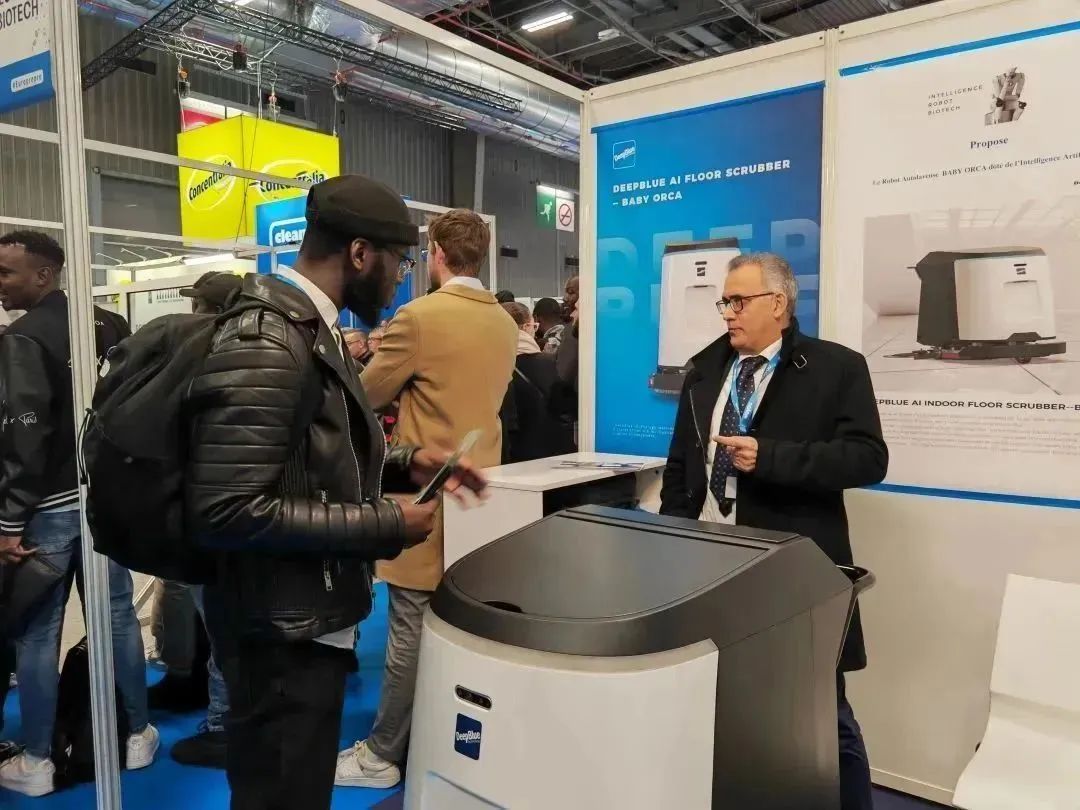 "Baby Orca" has recently passed the European Union CE (Conformité Européene) certification, especially the safety certification part, which signifies its compliance with the safety specifications of relevant products in the European Union market and is the "passport" for actual market access.
CE certification is a mandatory certification requirement for commodities in the European Union market, and the verification process is very strict. The certification's passing indicates that DeepBlue will not only have a recognized "passport" in the European Union market but will also provide strong support for expanding overseas markets and opening up international markets.