DeepBlue Technology Showcases Intelligent Cleaning Solutions at Guangdong International Expo
---
Recently, the 8th Guangdong International Robot and Intelligent Equipment Expo was held at the Guangdong Modern International Exhibition Center. The World Artificial Intelligence Conference, together with six leading AI companies including DeepBlue Technology, appeared at the exhibition under the theme of "Exploring New Opportunities for Intelligent Manufacturing," focusing on showcasing the latest products and solutions of AI technology in the manufacturing field.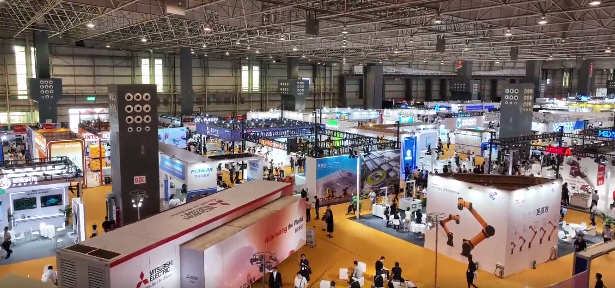 The exhibition covered an area of 40,000 square meters and featured five main exhibition areas. Over 500 well-known exhibitors showcased new products and solutions, focusing on the advanced manufacturing industry, promoting innovation, development, and the transformation and upgrading of the robotics, automation, and intelligent equipment industry. DeepBlue Technology exhibited their flagship autonomous cleaning products, including the DeepBlue AI intelligent sweeping machine "Panda Sweeper" and the DeepBlue AI intelligent cleaning robot "Rhino," attracting numerous visitors and inquiries.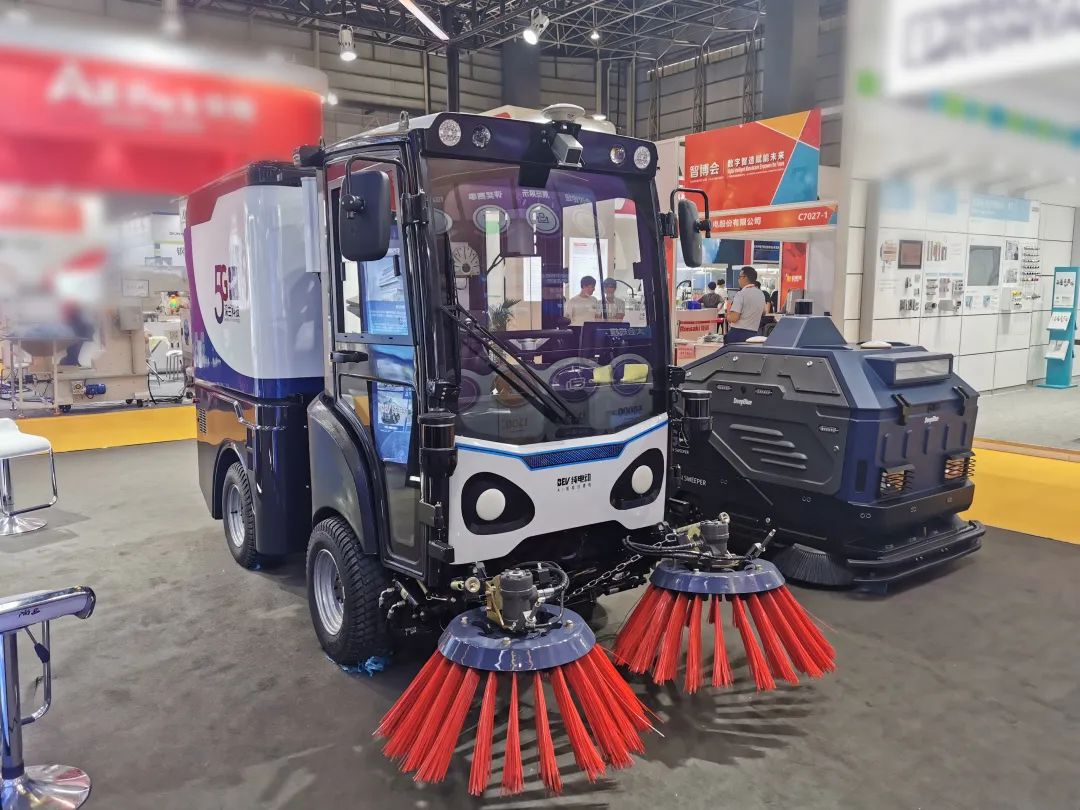 The continuous advancement of intelligent devices such as robots will undoubtedly promote the continuous transformation and upgrading of industries. The goal of the exhibition is to create a platform for cooperation and connection in the robotics and intelligent equipment industry, which is also the purpose of many exhibitors attending the event.
"In order to accelerate the deep integration of artificial intelligence technology with the manufacturing industry, focusing on new applications and scenarios of AI technologies such as autonomous driving and computer vision in the manufacturing field, we showcased various intelligent cleaning products to help solve the industry's manpower and cost-effectiveness issues," explained a representative from DeepBlue Technology. "DeepBlue Technology's intelligent cleaning products can achieve fully automatic unmanned driving, adapt to complex and dynamic environments, and complete cleaning operations in various forms. They have performed exceptionally well in manufacturing scenarios. For the industrial manufacturing industry, intelligent cleaning products focus on reducing labor costs and improving cleaning quality."
Taking the "Panda Sweeper" as an example, it achieves the ability for automatic driving of new energy sanitation vehicles and automation of cleaning work at a very cost-effective price. The product utilizes multi-sensor fusion technology, equipped with configurations such as LiDAR, cameras, millimeter-wave radar, and ultrasonic radar. It adopts operation methods such as "sweeping and suction combination," "sewage circulation," and "high-level self-dumping." It supports precise edge cleaning at the centimeter level, comprehensive coverage cleaning, as well as intelligent inspection cleaning for specific types of garbage. It can be widely used in closed or semi-closed environments such as commercial streets, airports, docks, factory areas, technology parks, campuses, large parks, and squares.
On the other hand, "Rhino" is an automatic driving intelligent outdoor cleaning robot that can achieve real-time positioning, autonomous navigation, obstacle avoidance, and independent safety operations in complex and narrow outdoor environments with dynamic changes. It can operate autonomously after startup without human intervention, greatly enhancing the intelligence level of the sanitation and cleaning industry, and significantly reducing operational costs. The "Rhino" robot has received praise not only in the domestic market but also gradually expanding its exports to Europe.
The representative of DeepBlue Technology pointed out, "Compared to traditional sanitation vehicles, DeepBlue provides more than just hardware delivery. Through the intelligence of environmental protection equipment, it can also achieve intelligent control, data analysis, and urban safety monitoring of sanitation vehicles. Through intelligent big data analysis, it further helps the industry reduce costs, increase efficiency, and upgrade the industry."
At the same time, taking the opportunity of the 2023 Guangdong Intelligent Expo, the WAIC Circle also held a precise and closed-door industry matchmaking event, creating business opportunities that bring technology closer to market demand. DeepBlue Technology shared their content with leading manufacturing companies present at the event, including BYD and TCL, focusing on the theme of "Intelligent Cleaning Solution for Industrial Parks - DeepBlue Technology Cleaning Robots.