DeepBlue Technology Set to Impress at "Robot World" Exhibition in Korea
---
On October 26, 2022, the four-day 'Robot World' exhibition was held at the Korea International Convention and Exhibition Center. Four AI robot products from DeepBlue Technology were exhibited. It is the largest professional robot exhibition in the Asia-Pacific region, and is considered one of the top three robot exhibitions in the world.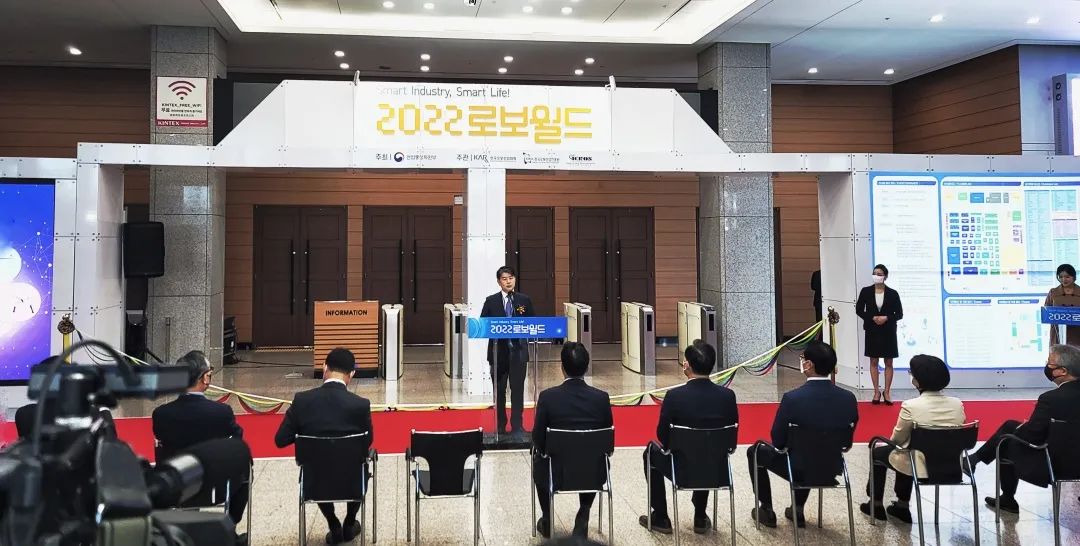 Despite the challenges posed by the ongoing global epidemic and economic downturn caused by the pandemic, this exhibition was a resounding success. Over 450 exhibitors and companies from over 10 countries, including China, the United States, France, and Germany, participated in the event, which occupied a total exhibition area of 21,000 square meters. An estimated 64,000 visitors attended the exhibition, demonstrating the industry's resilience and continued relevance. Additionally, the Robot TV Exhibition and the Korea International Robot Competition were also held during the same period, providing a comprehensive showcase of the latest advancements in the field.
As a premier event in the field of robotics, "Robot World" is widely recognized for its seamless integration of technology, commerce, academia, and culture. The exhibits showcase the latest advancements in industrial automation systems, robot products, and system accessories. It serves as an ideal platform for Chinese robot brands, manufacturers, and service providers to showcase their capabilities and expand into the international market.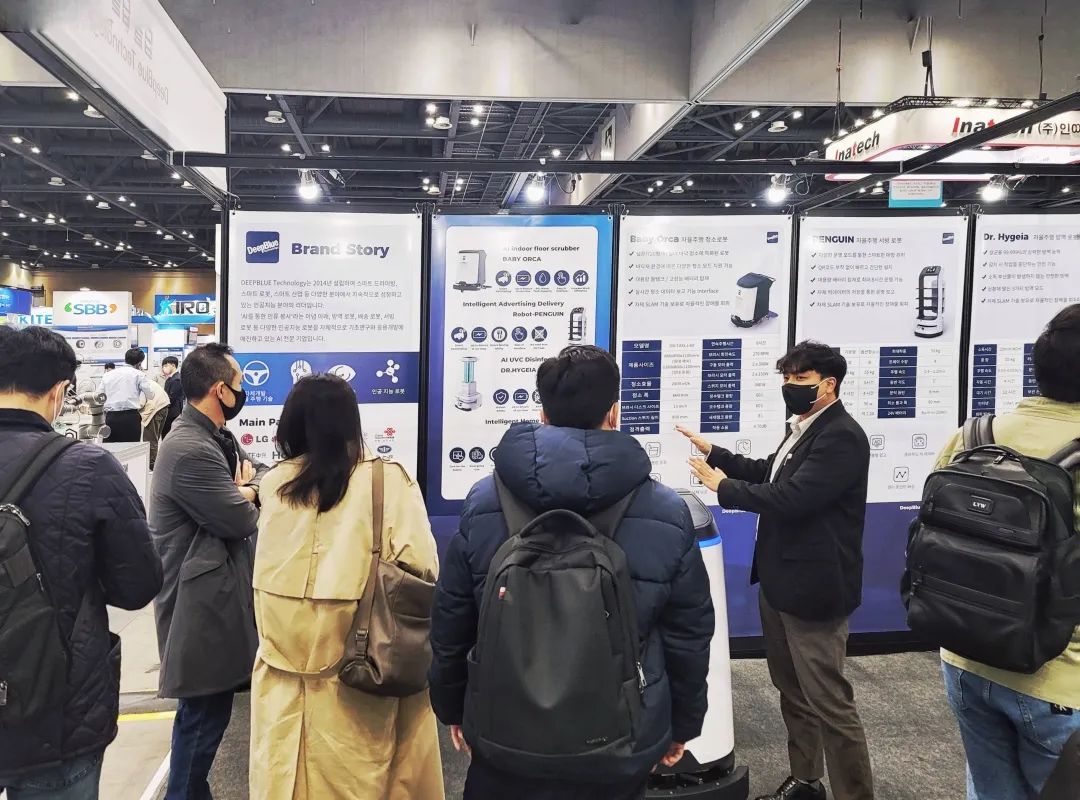 DeepBlue Technology is showcasing its latest and innovative robot products at this event, including AI Indoor Floor Scrubber (Baby Orca), Al UVC Disinfection Robot (Dr.Hygeia), Delivery Robot (Penguin), and Wellness Service Robot (Vera). Among these products, the " Baby Orca " has previously made appearances at top international professional exhibitions such as the Interclean Amsterdam 2022 and ISSA Show North America earlier this year. This will be the first international debut for the disinfection robot " Dr.Hygeia ", the delivery robot "Penguin", and the wellness service robot "Vera".
Robot World,AI Indoor Floor Scrubber,Al UVC Disinfection Robot,Delivery Robot,Wellness Service Robot
Related News
undefined