DeepBlue Technology's AI Cleaning Robot 'Baby Orca' Making Waves in International Markets
---
In a well-known sports equipment logistics center in Manchester, UK, a cleaning robot with a "sturdy" appearance, resembling a tall "cabinet," has started working to clean the indoor floor.
Using autonomous navigation and path planning algorithms, the AI indoor cleaning robot, called "Baby Orca," manufactured by DeepBlue Technology, can autonomously locate and navigate in complex indoor environments, automatically avoiding obstacles and other unmanned devices for automatic cleaning. It covers an area of approximately 2,400 square meters per hour. Since the robot does not require personnel to accompany it during operation, it can fully optimize the efficiency of cleaning.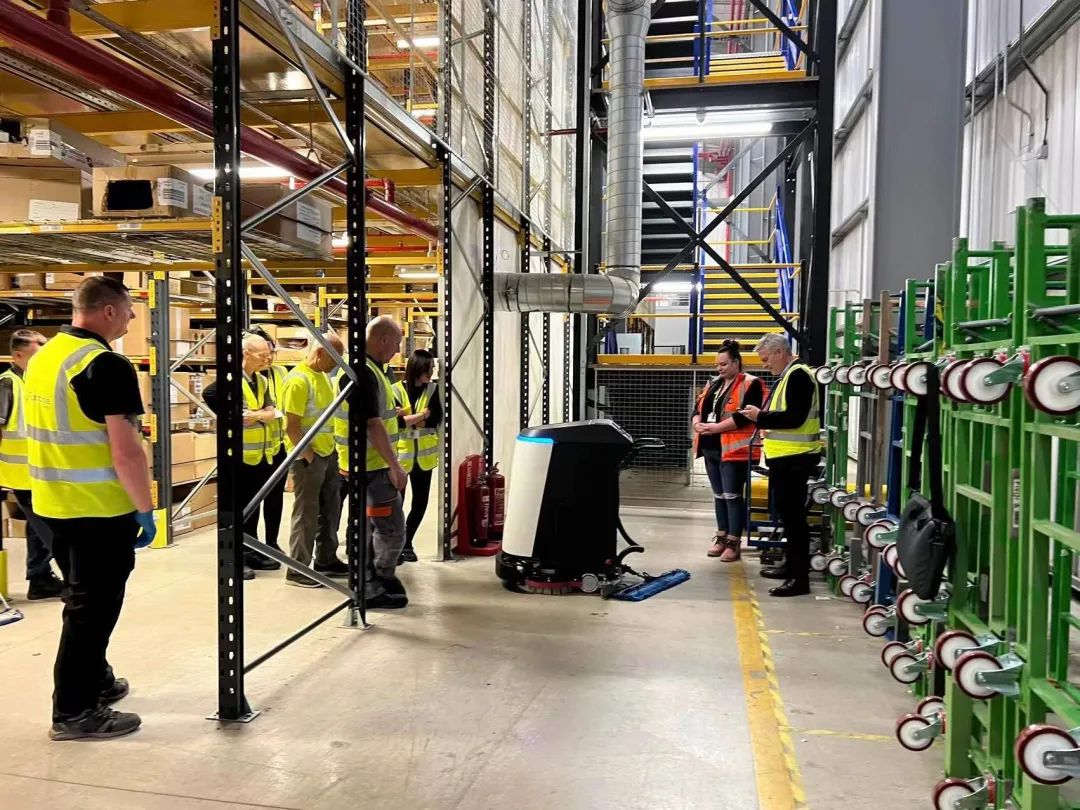 "Baby Orca" serves large logistics centers in the UK.
Similar scenes have also occurred in wholesale purchasing entities in Norway, indoor sports halls, and factory warehouses in Spain... So far, DeepBlue Technology has developed and produced commercial service robots that have been deployed in 12 countries, including China, the United States, the United Kingdom, Spain, Italy, Russia, France, South Korea, Japan, Israel, Norway, and Australia, landing in supermarkets, factories, hotels, office buildings, indoor sports venues, and other places. DeepBlue Technology is rapidly seizing the overseas market and meticulously working on every usage scenario.
Independent research on core robot technology establishes the comprehensive global expansion of DeepBlue
Developed countries with limited population, high cost of living, and high industrial added value have led to high labor costs, providing significant market opportunities for commercial service robots such as cleaning.
Facing the complex cleaning requirements, cleaning efficiency, and safety balance in the commercial cleaning market, DeepBlue Technology innovatively introduced the AI indoor cleaning robot "Baby Orca" with an intelligent "body." Through self-developed technologies such as laser SLAM, 3D visual recognition, path planning algorithms, robot control platforms, core sensor matrices, cleaning systems, and data platforms, "Baby Orca" enhances the intelligence of commercial cleaning robots, their compatibility and adaptability to complex environments with the presence of personnel, equipment, and scenes, as well as the professionalism and overall efficiency of cleaning operations.
The overseas market representative of DeepBlue Technology stated, "Early cleaning products often used random sweeping methods, lacking high-precision carriers like digital maps for the entire cleaning environment. However, DeepBlue's self-developed technology enables planned cleaning, and the product can continuously optimize the cleaning route through machine learning, resulting in a qualitative leap in user experience. The evaluation from our foreign customers for 'Baby Orca' is 'the smartest cleaning robot.'"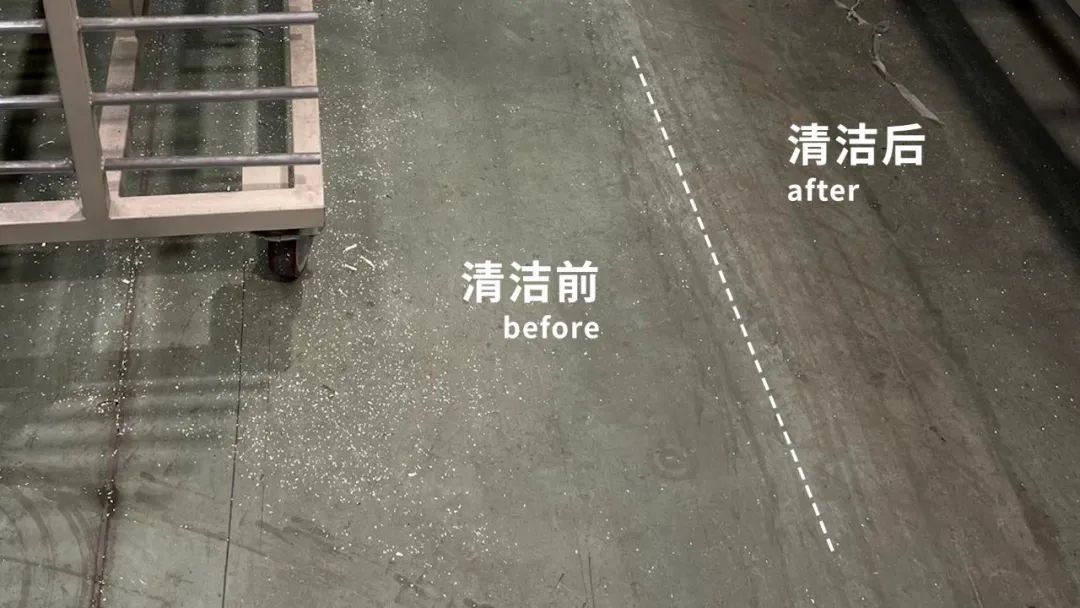 The guarantee of technology is a strong support for domestic robot products to go abroad, but there are still market adaptability issues from product to customer in overseas markets.
Once commercial service robot companies go abroad, they lose the advantage of localization, making it difficult to respond to customers' needs in a timely manner. In order to compete with international brands in overseas markets, besides having solid technology and products, understanding the real needs of the local market is a major challenge for domestic commercial service robot brands.
The overseas market representative of DeepBlue Technology stated, "Some application scenarios in China and abroad will have different forms of requirements, so we will actually go to various usage scenarios for on-site research, help customers analyze cleaning pain points through product demonstrations in real environments, and combine software and hardware to optimize and adjust, in order to meet the needs of the local market."
To address the issue of high labor costs, automation has rapidly expanded in various-sized overseas enterprises, providing broad opportunities for Chinese commercial service robots to enter the international market. However, domestic robot companies that have grown through breakthroughs are also competing with international brands in overseas markets. From core components being the bottleneck to embarking on overseas expeditions, the domestic robot industry is undergoing a new round of market baptism.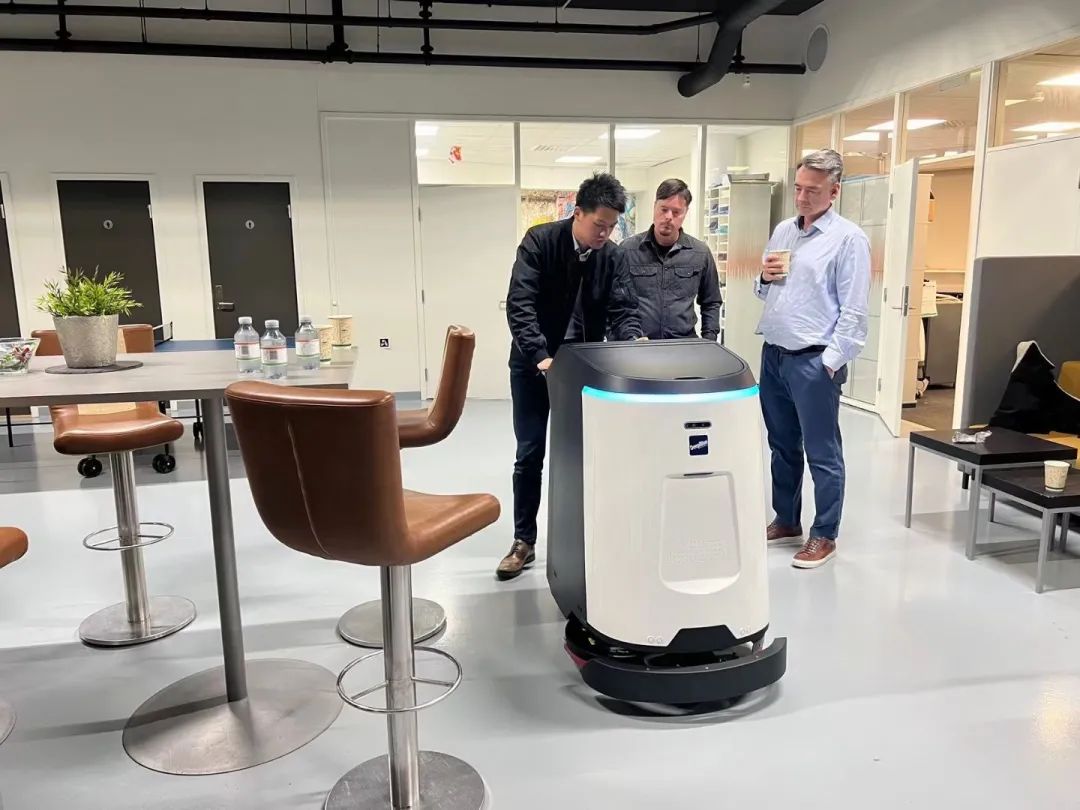 DeepBlue Technology's answer is to adhere to the development path of integrated research, production, and sales. In terms of research, take the "Baby Orca" as an example. It is equipped with DeepBlue's independently developed robot core control system, the DeepBlue SLAM Core, which integrates indoor laser SLAM technology, 3D visual recognition technology, sensor technology, and others, enabling the robot to autonomously complete large-area coverage, dusting, cleaning, and nursing tasks. In terms of production, DeepBlue Technology has two robot manufacturing bases in Changzhou and Shangqiu, where multiple lines have reached international standards for mass production of various commercial service robots. As for sales, DeepBlue Technology's International Business Department has assembled a team of experts with overseas backgrounds who have a deep understanding of international market pain points. They have established sales networks in more than ten countries to serve the personalized needs of different countries and regions.
The person in charge of DeepBlue Technology's International Business Department stated, "Because DeepBlue insists on integrated research, production, and sales, we can quickly adjust and iterate products based on the market demands of different regions when expanding overseas markets. DeepBlue has always adhered to the concept of 'Artificial Intelligence, Serving the People,' developing high-quality technologies and products that are truly useful to society, delving deep into technology and enriching application scenarios to serve global customers and help them reduce costs and increase efficiency.