DeepBlue Technology Prepares to Wow Attendees at ISSA 2022
---
The 4-day "ISSA 2022 American Cleaning Supply and Maintenance Exhibition" has concluded at the McCormick Convention Center in Chicago. During the event, DeepBlue Technology reached cooperation agreements with over 100 local visitors and signed numerous purchase orders.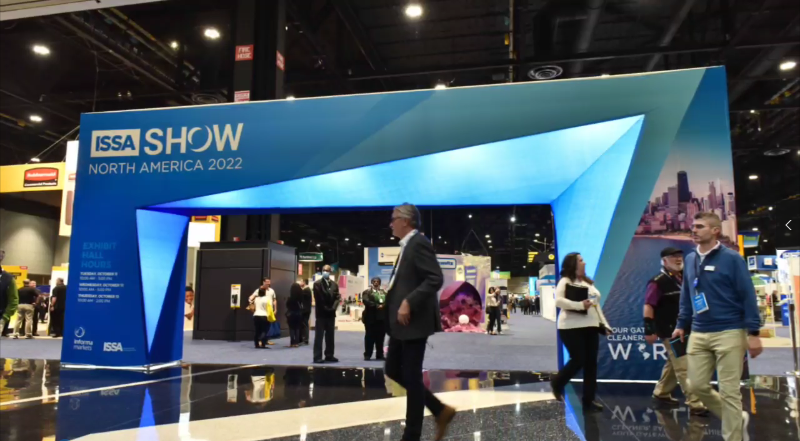 As a premier platform for the global cleaning industry, the ISSA Clean Show brings together industry leaders, manufacturers, distributors, and facility service providers from the commercial, public, and residential sectors to share knowledge and collaborate. The ISSA Show North America, in particular, is the most prominent and impactful professional exhibition for the cleaning and maintenance industry in North America.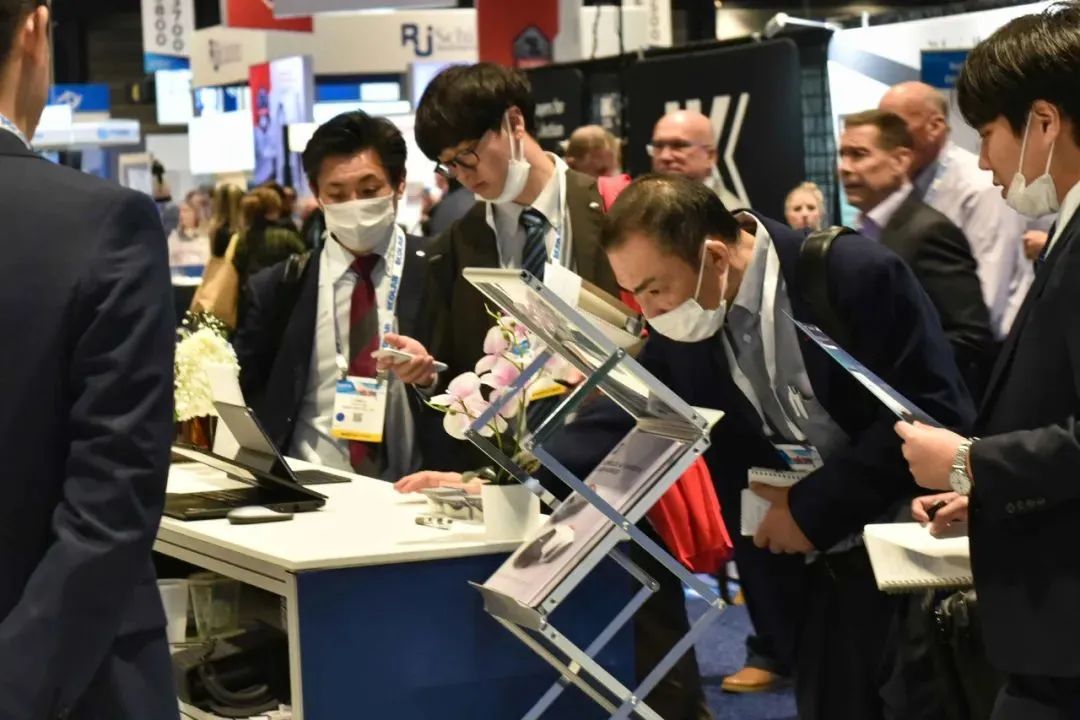 The exhibition boasted an impressive lineup of over 600 exhibitors and companies from over 20 countries and regions, showcasing the latest and most innovative products in the industry, in eight specialized thematic zones. Spanning a massive 23,000 square meters, the exhibition offered visitors an unparalleled opportunity to discover the latest advancements and trends in the cleaning and maintenance industry.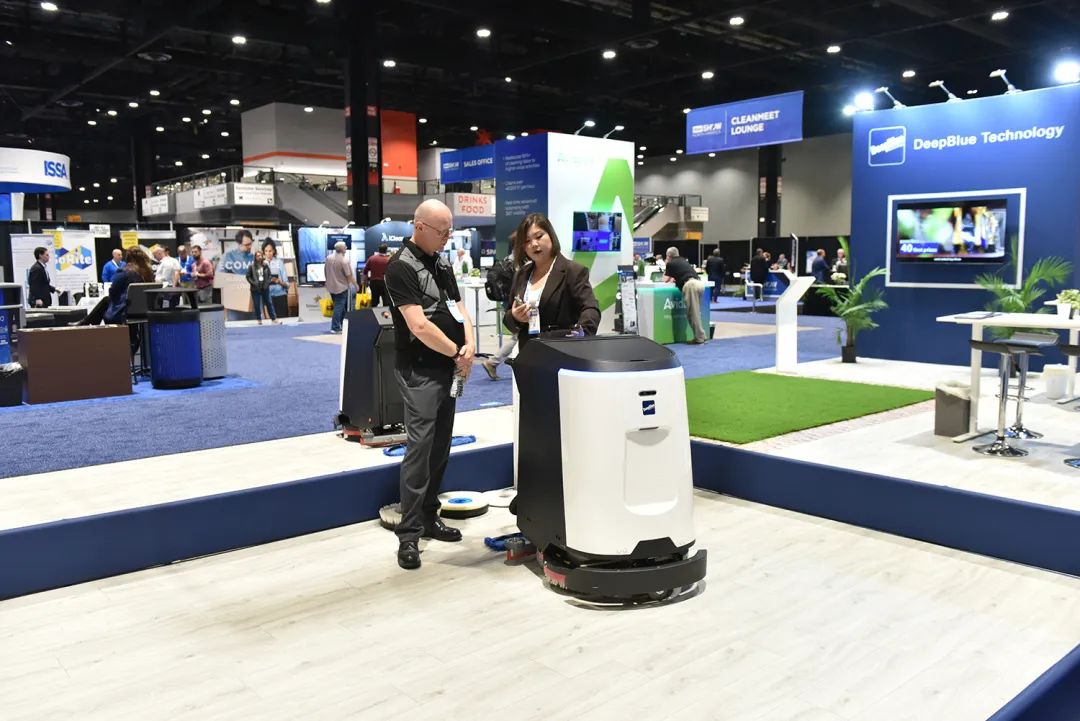 Over the course of four days, the event presented a comprehensive program of over 70 product demonstrations, roundtable discussions, and summits. These sessions tackled a diverse range of important topics, such as recruiting and retaining employees in the post-pandemic era, effectively budgeting and marketing for infectious disease prevention and control, and exploring the advancements in sustainable practices in the cleaning industry. Attendees had the opportunity to gain valuable insights into the latest global trends and solutions for cleaning, disinfection, and infectious disease prevention and control, as well as be introduced to the most current certifications and training services available in the industry.
DeepBlue Technology made a big impact at the exhibition, by debuting its latest products, the AI Indoor Floor Scrubber Baby Orca and AI Lawn Mower. This was the first time these cutting-edge technology were made available to the public in North America and it was met with an enthusiastic reception from both visitors and industry professionals alike.
Among the showcased products, the AI Lawn Mower drew significant interest from the crowd. A representative of a Canadian lawn mower company commented, "Lawn maintenance is an essential and frequent need for many families in North America, especially during peak seasons, requiring mowing 2-3 times per month. However, the tedious and labor-intensive process has been a persistent challenge. DeepBlue AI Lawn Mower offers a revolutionary solution to this problem and has enormous potential to be well received by North American consumers, with a considerable future market potential.
Currently, DeepBlue Technology's robotic products, such as the Baby Orca, are sold in Asia, America, Europe, and other regions, and the company has signed several export orders with local merchants.