Coming Soon | DeepBlue Technology Makes a Brillant Appearance at INTERCLEAN AMSTERDAM
From May 10th to 13th, 2022, the biennial INTERCLEAN AMSTERDAM will be held at the Amsterdam International Exhibition Center.
---
- Interclean Amsterdam -
From May 10th to 13th, 2022, the biennial INTERCLEAN AMSTERDAM will be held at the Amsterdam International Exhibition Center. The exhibition closely follows the latest development trends of the cleaning industry, strives for breakthroughs and innovations, displays the most cutting-edge industry information, technologies, and products, and presents the development trend of the professional cleaning industry in the next few years.

As a leading artificial intelligence enterprise that has been deeply engaged in the field of intelligent environment for many years, DeepBlue Technology, with its independent intellectual property rights of deep learning architecture, computer vision, new generation cognitive intelligence, autonomous driving, and other leading artificial intelligence key technologies and products, has developed outdoor and indoor intelligent cleaning products. The main products include a full range of Automatic sanitation vehicles and equipment, cleaning robot series and self-driving lawnmowers, etc., covering all indoor and outdoor scenes except highways.
At INTERCLEAN AMSTERDAM, DeepBlue Technology will bring a variety of ace products to the show, focusing on displaying the various functions of cleaning products, using AI to revolutionize the industry, and participating in the industrial reforming of the post-epidemic era. Let's get a sneak peek:

Booth Information
Venue: RAI Amsterdam International Exhibition Center, Netherlands
Booth: 07.220 DeepBlue Booth
- DeepBlue AI Lawn Mower -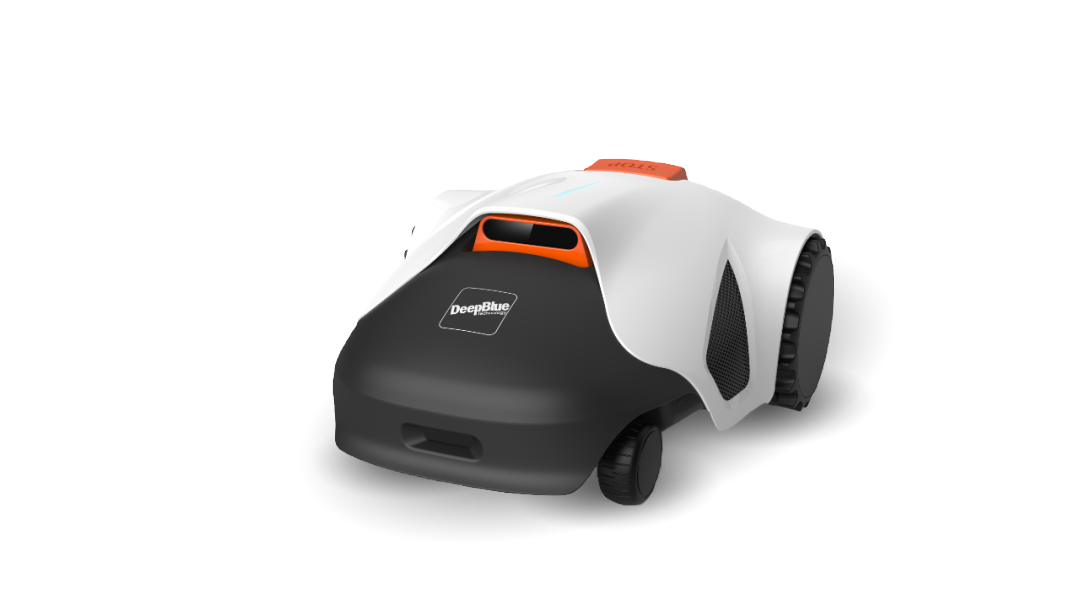 DeepBlue AI Lawn Mower integrates the independently developed DeepBlue Multimodal Navigation System (DMNS), along with RTK, INS, VIO, and other multimodal perception and positioning technologies to realize outdoor gardening. It provides high-precision autonomous positioning and navigation capabilities in complex environments, realizing autonomous path planning, automatic mowing, automatic charging, automatic task scheduling, lawn care, and a series of intelligent lawn management functions, freeing users to spend half a day on weekends and making lawn care easy and relaxed.
The product is suitable for lawns such as family courtyards, villas, hotels, small public green spaces, etc., to help users maintain the lawn continuously so that the lawn is always in the best condition.
- Baby Orca -
DeepBlue AI Indoor Floor Scrubber Baby Orca is designed for large-area applications of hard floor textures (ceramic, marble, epoxy flooring, etc.) with multiple cleaning modes.
Baby Orca is equipped with a fully upgraded 60L water tank and 100Ah battery, which supports up to 6 working hours for a single task. Ergonomically designed for easy operation and handling.
The device is also equipped with self-developed SLAM technology that allows Baby Orca to adapt to various application scenarios. The upgraded One-button Mode can greatly save users' time and effort tremendously.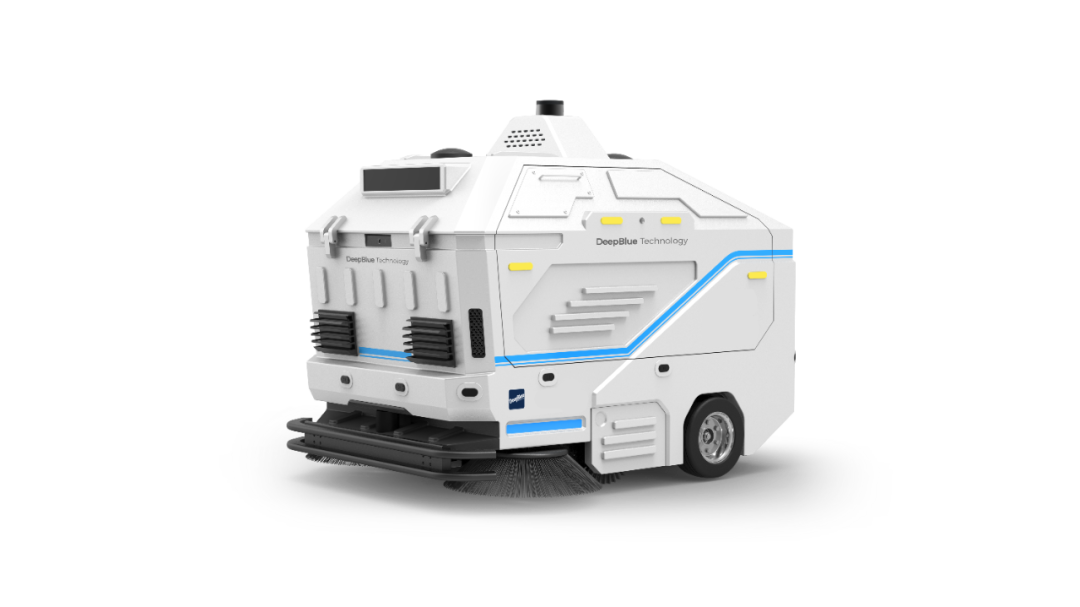 DeepBlue AI Sweeper Robot - Rhino is the perfect solution for cleaning outdoor areas. It is designed for various ground textures including cement, asphalt, epoxy, rubber, brick, rough stone, etc. It supports several working modes based on different requirements, such as patrol cleaning mode, cycling cleaning mode, etc. It is also equipped with an intelligent network that provides features such as edge-to-edge sweeping, and automatic charging. It can be widely used in industrial parks, parks, campuses, squares, tourist sites, and other outdoor applications.
The 130L capacity dust bag and 105Ah battery ensure efficient and continuous operation. It is also equipped with sensors including dual-mode RTK/GPS, multi-wire LiDAR, planar LiDAR, inertial navigation unit, car monocular, four-channel circumferential fisheye cameras, multiple sets of ultrasonic radar, etc. It adopts multi-sensor fusion SLAM technology, intelligent detection & decision-making, visual recognition, real-time route planning, and other self-developed technologies to achieve accurate localization and navigation for different applications.
Rhino is stable, convenient, and easy to use. Users can preset the cleaning routes for it to start operating without human intervention as soon as the power is on. With the help of Rhino, the intelligentization level of the cleaning industry is improved, and operational costs are greatly reduced.
Focus|

About the exhibition
INTERCLEAN AMSTERDAM is the oldest cleaning and maintenance exhibition in the world. It started in 1967 and attracted many well-known international and domestic companies to participate in the exhibition, jointly displaying the highest level of cleaning equipment, tools, Supplies, materials, and technologies are the best platform to explore the European market.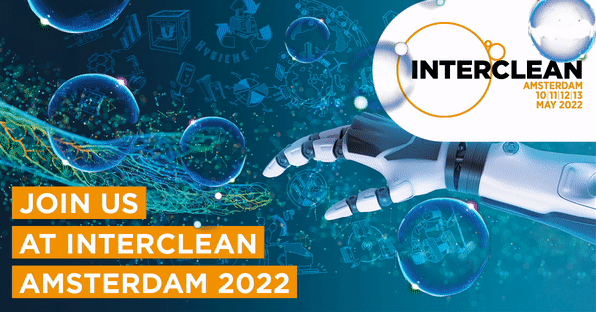 Main Exhibits
1 Service and Industries:
Cleaning of offices, schools, sports centers, public dining establishments, recreation centers or parks, industrial cleaning of buildings and equipment.
2 Cleaning supplies:
Premium fibers, scrubbers, vacuum cleaners, sweepers, chemical detergents, towels, rags, trash cans, microfiber towels, mops, cleaning tools (hotels, airports) such as mop heads, and other accessories.
3 Cleaning equipment:
Kitchen and bathroom cleaning appliances, hand dryers, kitchen, bathroom toilets, paper, non-woven wipes, air fresheners, aroma products, high-pressure cleaners, and accessories.
Stay tuned for more information and news!
INTERCLEAN AMSTERDAM,DeepBlue,RAI

369 Weining Road, Changning District, Shanghai