Panda Auto and Marcopolo team up to develop intelligent hydrogen-powered bus
---
On March 10th, Panda Auto (Shanghai) Co., Ltd., a wholly-owned subsidiary of DeepBlue Technology, signed a cooperation agreement with Marcopolo (Changzhou) Bus Manufacturing Co., Ltd., Jiangsu Qingneng New Energy Technology Co., Ltd., and Shanghai Huachong Hydrogen Energy Technology Co., Ltd. to jointly develop the Panda-Marcopolo joint brand intelligent hydrogen-powered bus, with plans to sell 600 new vehicles globally within three years.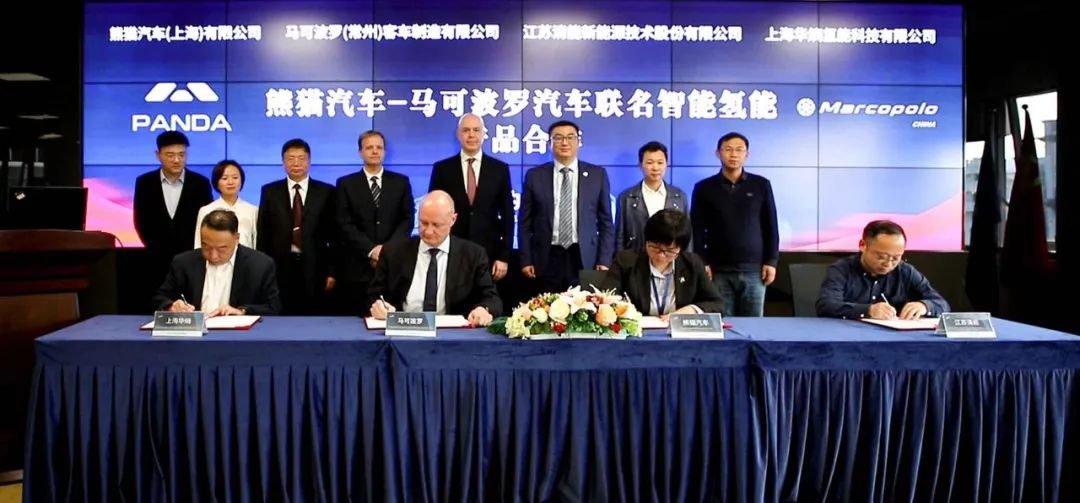 According to the agreement, Panda Auto will be responsible for the research and development, production, and service of the new bus's artificial intelligence products, while Marcopolo will be responsible for the manufacturing of the entire vehicle. Qingneng and Huachong Hydrogen Energy will respectively be responsible for the research and development, production, and maintenance services of the hydrogen fuel system and the system's core components.
Marcopolo Bus Manufacturing Co., Ltd., founded in 1949, is Brazil's largest bus manufacturer and one of the largest in the world. Their products are sold in more than 100 countries and regions, and the company has a good reputation in the global bus market. Marcopolo Changzhou has obtained all of its parent company's technology transfers and focuses on the research and development, manufacturing, and export of entire buses, as well as the import and wholesale of bus chassis and body parts. It is a powerful traditional bus manufacturer in China.
DeepBlue Technology is a rapidly growing leading artificial intelligence company in China, with deep involvement in the fields of autonomous driving and intelligent robots, among others. It has mastered multiple core technologies and has been awarded the title of "specialized and innovative new 'small giant' enterprise" by the Ministry of Industry and Information Technology. Its wholly-owned subsidiary, Panda Auto, focuses on the research and development of intelligent commercial vehicles, possesses leading L4-level autonomous driving software and hardware technology, and has the ability to carry active safety driving systems and intelligent cockpit systems in vehicles. The Panda series of products include intelligent buses, retail vehicles, sanitation vehicles, logistics vehicles, and online car-hailing, among others. Among them, Panda intelligent buses hold multiple autonomous driving test and commercial licenses issued by various cities and have been tested and demonstrated in more than ten cities, including Shanghai, Shenzhen, and Wuhan.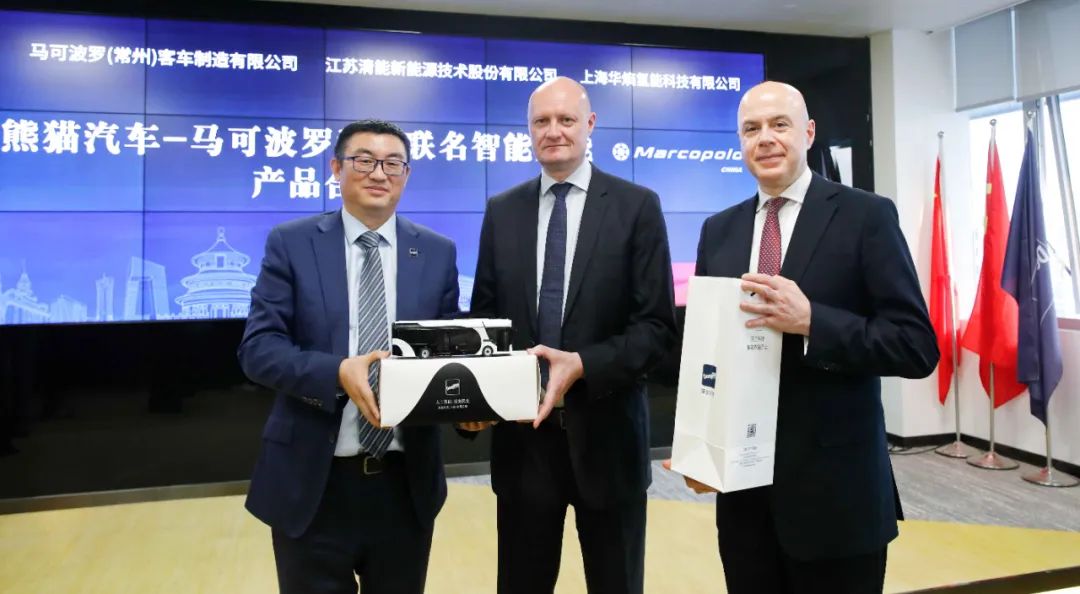 The recent signing of a cooperation agreement between DeepBlue Technology and Marco Polo marks a "Marriage" between a leading AI company in China and a foreign giant in the field of coach manufacturing. This means that China's advanced artificial intelligence technology is going global and empowering the international coach manufacturing industry. The two sides have expressed their intention to jointly build the Panda-Marco Polo joint brand into a globally influential coach brand and make it a leader in the global intelligent hydrogen-powered coach field.
The signing of the contract between DeepBlue Technology and Marco Polo has attracted the attention of many mainstream media outlets such as Economic Daily, China News Network, The Paper, Daily Economic News, and Interface News, all of whom have reported on the signing.